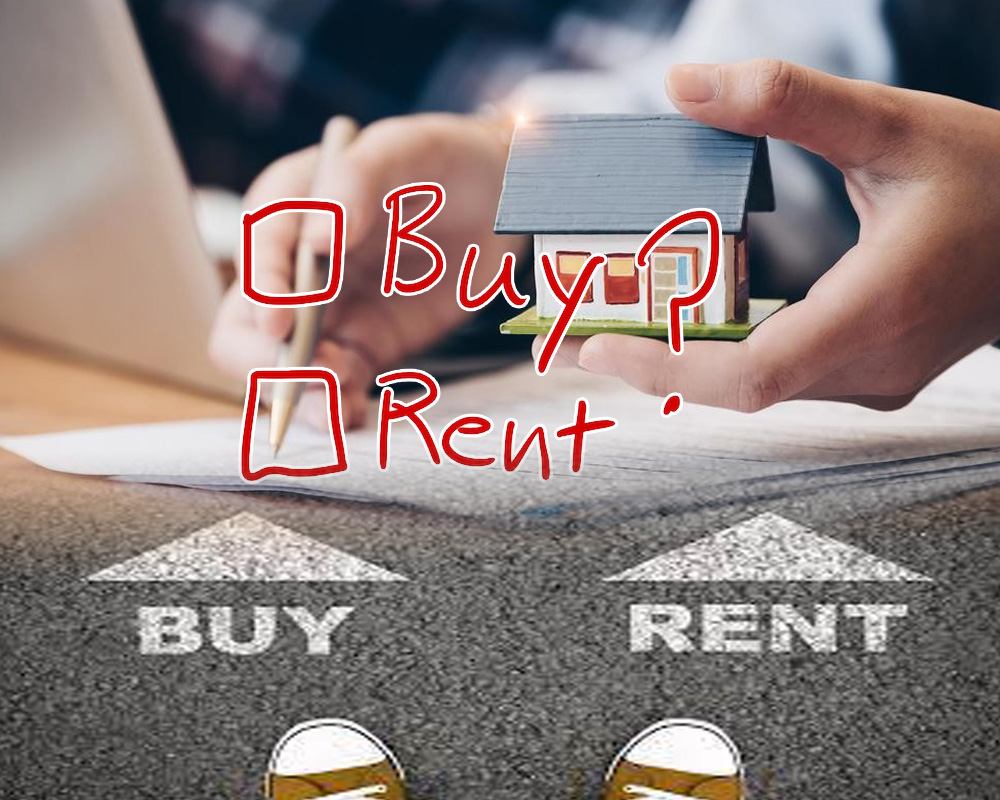 Generally speaking, within Sri Lanka and those relocating to this tropical island, there is a strong desire to own their own homes, both from an investment as well as a lifestyle perspective.
A question which often arises with home seekers is 'should I rent or should I buy a home?' This is obviously a very broad and potentially multifaceted question, with many factors influencing your final decision.
"These can often include the individual's personal financial circumstances – in other words, individuals decide to rent because they cannot afford to buy, or it could be due to visa constraints, retirement or short transient stays in the country.
In addition, there may be other personal influences such as employment status and prospects, family composition, lifestyle preferences, hobbies and activities that play a role in the decision whether to rent or buy a home.
Generally speaking, a Sri Lankan has the ability to raise a mortgage or obtain a financial loan to build a new home for themselves and family.
This unfortunately is not the case when it comes to a foreigner investing in Sri Lanka. Unless you already own a property that can stand as collateral with the bank, one is not able to finance or gain a mortgage for the purchase of a property. All transactions are on a cash basis on the day of signing the purchase agreement.
Another perceived advantage of renting in Sri Lanka is the flexibility and ease of mobility that renting offers. Being 'locked into' a property for a relatively short period of time makes it easier to extricate oneself from a lease should you need to relocate, and therefore not having to sell before being able to move. This makes the rental option ideal for those that only plan on staying in the country for a short period of time.
The rental market is rather fickle here, many properties become available for rent for a period of 6 month – thereafter they will operate as a bed and breakfast during the peak season. This makes it very difficult to secure a rental property for more than a 6-month period in some cases.
It is essentially a question of one's own financial situation and requirements rather than a case of one versus the other. Renting a home can also give you time to decide where and what you would like to purchase in Sri Lanka and gives you time to decide if this is a country that you would like to settle in.
Many people come to Sri Lanka and purchase for the sole intent of developing a tourism project such a hotel, guest house, yoga retreat or surf school. Tourism has been through some turbulent times of late, but it is a country with resilience, immense beauty, fauna and flora, mountains and coastline and it has the uncanny ability to bounce back in no time at all – its hard not to want to visit Sri Lanka.
A tourism project has always proven to be a sound, medium to long term investment – and remains so. This is despite the fact that there may be some troughs as well as peaks in the revenue growth of the property along the way, depending on economic trends, the desirability of the property and its location, and so on.
In many cases we have properties rented out for 10 to 15 years to operators that are not planning on living in the country, but are able to have a management team in place to run the hotel or guest house. A rental for this duration of time, unless it is in the most spectacular location and you would never afford to purchase it, is probably not the best use of your funds. Careful consideration should be taken as to the duration of the tourism seasons and anticipated occupancy levels through the rental period. Always make sure that you do not over extend yourself when making a property decision, the rental on a property will increase year-on-year and if you need to rent for an extended period, it may mean that you will have to move every year.
Rent out an investment property
With the recent financial crisis in Sri Lank, I'm sure the question arises, 'is now the time to buy?'
Besides everything, Sri Lanka is a popular tourist destination in the world and attracts many investors and elite and exclusive individuals who are keen to make significant property investments in the local real estate market. The demand for luxury residential properties and beach front properties continuing to soar with each passing year. Property acquisition prices have risen slightly in most cases, this is due to the rise in building costs and inflation, however with the favorable exchange rate, it still makes for a cost-effective investment for the foreigner.
Purchasing a home or building your own home and being able to monetize the property with enable you to enjoy a monthly income stream as well as capital appreciation growth on your investment over the longer term.
The question to buy or rent is always debated but the fact is, wealth is created through the purchase of property as owners have the ability to obtain a mortgage, upgrade or refurbish their properties – while making improvements to suit their own requirements and lifestyle – and then to sell and buy a more expensive property, and in doing so increase their personal net wealth.
No matter what your decision is, always remember to contact a reputable Real Estate company for advice and guidance and up to date information on the property market in Sri Lanka.