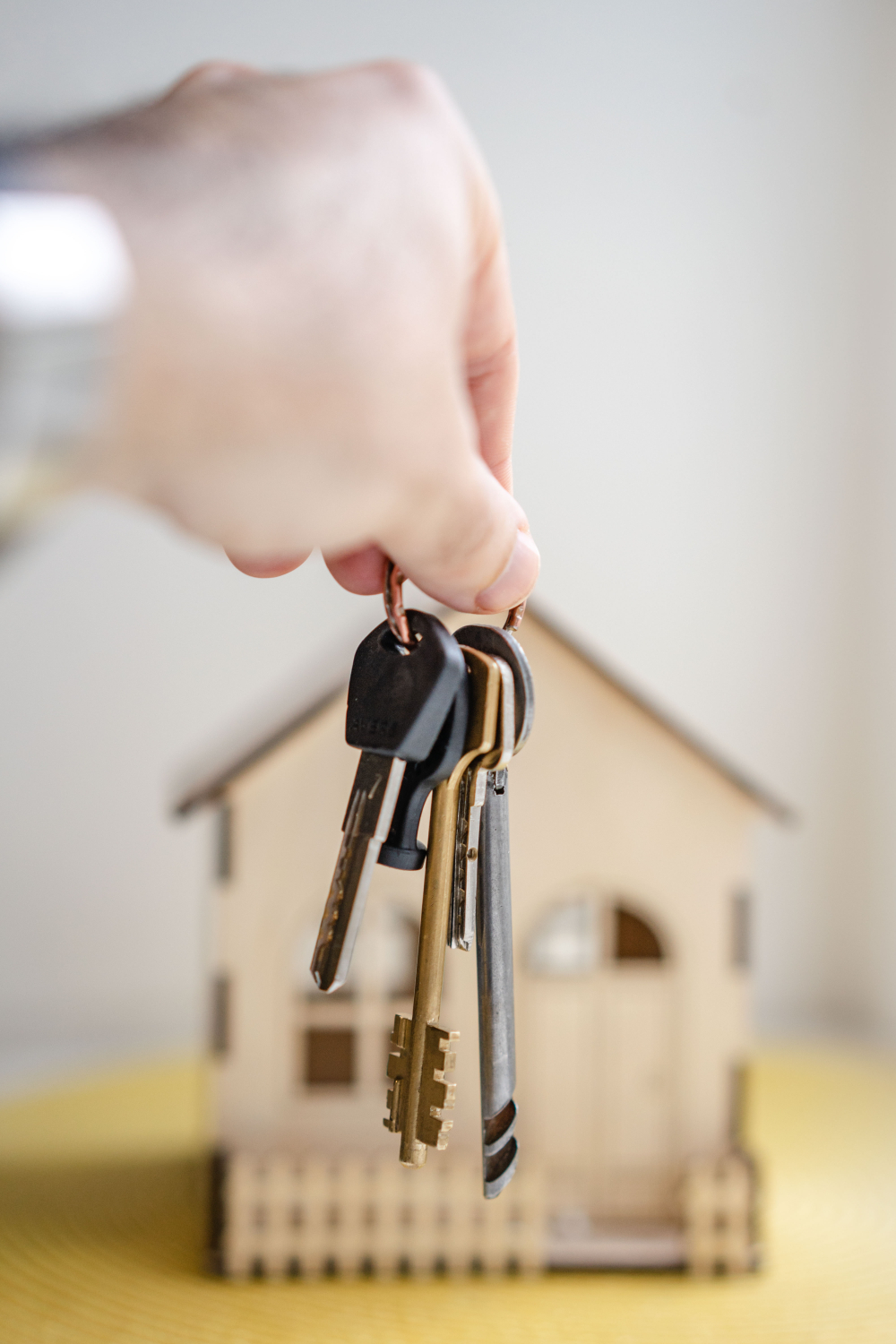 Should you buy or rent a home?
October 2022 | Lanka Island Properties
Generally speaking, within Sri Lanka and those relocating to this tropical island, there is a strong desire to own their own homes, both from an investment as well as a lifestyle perspective. A question which often arises with home seekers is 'should I rent or should I buy a home?' This is obviously a very broad and potentially multifaceted question, with many factors influencing your final decision. "These can often include the individual's personal financial circumstances - in other words, individuals decide to rent because they cannot afford to buy, or it could be due to visa constraints, retirement or short transient stays in the country. In addition, there may be other personal influences such as employment status and prospects, family composition, lifestyle preferences, hobbies and activities that play a role in the decision whether to rent or buy a home. Generally speaking, a Sri Lankan has the ability to raise a mortgage or obtain a financial loan to build a new home for themselves and family. This unfortunately is not the case when it comes to a foreigner investing in Sri Lanka. Unless you already own a property that can stand as collateral with the bank, one is not able to finance or gain a mortgage for the purchase of a property. All transactions are on a cash basis on the day of signing the purchase agreement. Another perceived advantage of renting in Sri Lanka is the flexibility and ease of mobility that renting offers. Being 'locked into' a property for a relatively short period of time makes it easier to extricate oneself from a lease should you need to relocate, and therefore not having to sell before being able to move. This makes the rental option ideal for those that only plan on staying in the country for a short period of time. The rental market is rather fickle here, many properties become available for rent for a period of 6 month – thereafter they will operate as a bed and breakfast during the peak season. This makes it very difficult to secure a rental property for more than a 6-month period in some cases. It is essentially a question of one's own financial situation and requirements rather than a case of one versus the other. Renting a home can also give you time to decide where and what you would like to purchase in Sri Lanka and gives you time to decide if this is a country that you would like to settle in. Many people come to Sri Lanka and purchase for the sole intent of developing a tourism project such a hotel, guest house, yoga retreat or surf school. Tourism has been through some turbulent times of late, but it is a country with resilience, immense beauty, fauna and flora, mountains and coastline and it has the uncanny ability to bounce back in no time at all – its hard not to want to visit Sri Lanka. A tourism project has always proven to be a sound, medium to long term investment - and remains so. This is despite the fact that there may be some troughs as well as peaks in the revenue growth of the property along the way, depending on economic trends, the desirability of the property and its location, and so on. In many cases we have properties rented out for 10 to 15 years to operators that are not planning on living in the country, but are able to have a management team in place to run the hotel or guest house. A rental for this duration of time, unless it is in the most spectacular location and you would never afford to purchase it, is probably not the best use of your funds. Careful consideration should be taken as to the duration of the tourism seasons and anticipated occupancy levels through the rental period. Always make sure that you do not over extend yourself when making a property decision, the rental on a property will increase year-on-year and if you need to rent for an extended period, it may mean that you will have to move every year. Rent out an investment property With the recent financial crisis in Sri Lank, I'm sure the question arises, 'is now the time to buy?' Besides everything, Sri Lanka is a popular tourist destination in the world and attracts many investors and elite and exclusive individuals who are keen to make significant property investments in the local real estate market. The demand for luxury residential properties and beach front properties continuing to soar with each passing year. Property acquisition prices have risen slightly in most cases, this is due to the rise in building costs and inflation, however with the favorable exchange rate, it still makes for a cost-effective investment for the foreigner. Purchasing a home or building your own home and being able to monetize the property with enable you to enjoy a monthly income stream as well as capital appreciation growth on your investment over the longer term. The question to buy or rent is always debated but the fact is, wealth is created through the purchase of property as owners have the ability to obtain a mortgage, upgrade or refurbish their properties - while making improvements to suit their own requirements and lifestyle - and then to sell and buy a more expensive property, and in doing so increase their personal net wealth. No matter what your decision is, always remember to contact a reputable Real Estate company for advice and guidance and up to date information on the property market in Sri Lanka.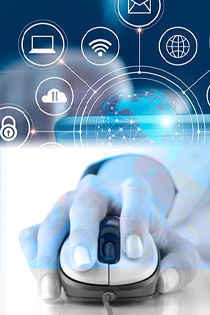 Travel information and a few links to help you plan your journy to Sri Lanka
November 2022 | Lanka Island Properties
: Online visit visa application
: You can find out detailed information specific to your own circumstances at the Governments Immigration web site.
General Information
Residence Visa
My Dream Home Visa (Retirement visa)
Resident Guest Visa
Golden Paradise Visa
Flight bookings
Bandaranaike Airport
Airport Taxi Service
Current News
Foreign Embassies in Colombo
Sri Lanka Tourism Board
Sri Lanka Government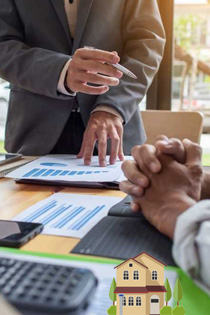 The Process of property purchase in Sri Lanka
December 2022 | Lanka Island Properties
The process of buying a property differs depending on where you are in the world. Buying property in Sri Lanka may seem a little complex and convoluted. Our buyers guide will help you to familiarize yourself with the process so that your search and potential purchase is as smooth as possible. Lanka Island Properties ( Pvt) Limited is here to help you and guide you through this.
Establish your Budget
This is important as it will give us an indication as to what level of investment or investments you have planned for and it will also save both you and us time when creating a property list for your viewing. Also bear in mind that there will be additional costs to be considered when buying a property and we will discuss these costs with you so that you are aware of these and take them into consideration when establishing your budget.
Know the type of property
Knowing whether it is a villa on the beach, a colonial house inland or bare land with views of the sea or a paddy field will also assist us in creating a viewing list for you. It is wise to do some research on the types of property available. Also, knowing whether it will be an investment property or one that you will live in would help. We will also explain the nuances of each property type with you so that you have every confidence in your investment choices. Use our enquiry form to learn more.
Location, location, location
Know which area or town in Sri Lanka suits you best. Whether it is a home up country, inland or a home on the South Coast we will be able to help. You may have travelled around Sri Lanka and may need to explore more. Let us help you by sending us an enquiry or by calling us.
Viewings
Once we have established the above criteria, we will develop a selection of properties that meet these for your viewing. We will arrange suitable viewing times and will be in attendance at each one. Keep an open mind, see as much as possible, perhaps do a second or third visit to a few to enable you to find the property that suits you best.
Make an offer
Once you have viewed the properties that match your criteria and have found the property you wish to purchase, an offer will need to be made to the seller and the process of securing the property in your name will begin. In the background, a title deed search will have been done by our lawyers to ensure that you are purchasing a property with a clear title and that there is nothing that could impede the purchase. The offer will be considered by the seller and we will be informed of their response.
Company structures and setting up
The preferred and most secure way to purchase land or property in Sri Lanka is the Freehold method which involves having a company structure involving two entities being set up in your name. This may sound a daunting task, but with our guidance and with the assistance of our preferred lawyers and accountants this will be a mere formality. We have the expertise and the service providers to guide you seamlessly through this process. Our preferred lawyers will also be responsible for the sale and purchase agreement for your property and for registering the title deed in your name with the Lands registry. Please do inquire should you wish to have further details on this point.
Bank Accounts
In order to complete any transaction with regards to property in Sri Lanka, the prospective purchaser will need to open an Inward Investment Account (IIA) with a preferred leading bank, close to where you wish to purchase for convenience's sake. This is the most flexible and convenient vehicle when considering purchasing property in Sri Lanka as any Inward remittances made through this account will be able to be repatriated to your home country through this account when the property is again sold. Should you require additional information on the IIA account please just ask.
Conveyancing
Any sale of land or property will need to comply with laws and practices set out in the governing property laws in Sri Lanka. Care must be taken that all conveyancing is done by reputed law firms and that title deed searches are carried out meticulously in order to protect and secure your rights to the property which you intend buying. There is a process which must be followed and we will guide and assist in ensuring that you work with the best lawyers and that you are in very safe hands.
Documentation and other requirements
As is the case with any property purchase, there will be a number of documents required by us and those assisting you with your company set up, banking requirements and property purchase. Each party may request different documents for each purpose, and at different times. We will assist in making sure that you are asked well in advance for any document and we will ensure that any documents handed over to us are treated with strict confidentiality by ourselves and any other party.
We trust that you have found this information useful and look forward to being of further assistance in your search, selection and purchase of property in Sri Lanka. Should you require any additional information to the points above please don't hesitate to send us an enquiry or give us a call. We will respond as soon as we possibly can.