Lars and Nikki Jorgensen
Like so many visitors that go to Sri Lanka, we fell in love with the south coast. Not satisfied with just being tourists we figured there were a lot of untapped opportunities and wanted to see if there was a way for us to buy a place as an investment or potential business. We came across Lanka Island Properties via a web search as they had a couple of interesting looking listings. Helena was super responsive and was happy to set up an appointment for us. She and Chami came to our hotel to pick us up and we were immediately at ease. They really took the time to understand what we were looking for and ultimately invested quite a lot of time to take us around a wide range of interesting properties on the South Coast. They were extremely knowledgeable and we had great energy from them, so we really couldn't have been in better hands. We had met a couple of other agents but realized very quickly that Lanka Island Properties was the way to go! Despite doing a ton of viewings with Helena and Chami we had started to give up on finding our dream place, they encouraged us to have a think about what we were really after and once we'd listed out the must have's they suggested we take a closer look at a place we hadn't been too interested in and sure enough, they were right, it ticked most of our boxes and had loads of potential. Barry was an absolute star, he helped us understand the purchase options and implications and even put us in touch with some lawyers, suggestions of banks so that we had everything we needed if we were going to move ahead. We went back to NYC and after a lot of consideration decided to take the leap. From there on in Barry and the team did all the work for us, they negotiated an offer and once it was accepted helped everything move along. They kept us up to date with regular emails and calls and in the end, it really was down to Barry's persistence chasing down the seller and lawyers that we were able to get to a position to finalize the sale. They really did take the stress out of the equation. Aside from having to open bank accounts (which we really should have done whilst we were still in Sri Lanka) the only other thing we needed to do was go back to Sri Lanka a few months later to sign the papers. We also ended up using their company partnership option which ended up being by far the easiest and least risky option. Barry and Helena went out of their way to help us not just with buying the place but also in putting us in touch with lots of helpful contacts. We were really happy with our experience with Lanka Island properties and would absolutely recommend them to anyone looking to buy something in Sri Lanka!
Amanda & Aaron Griffiths
We have been looking for investment properties in Sri Lanka since 2016, and after dealing with several other real estate groups and individuals, and enduring different levels of unresponsiveness across the board, we were then introduced to Barry and his team at Lanka Island Properties by a friend, and it was an absolute blessing! From the moment we contacted Barry, he was very professional and listened to our needs and delivered immediately. We were treated like VIPs the entire time, and from our initial meeting, were made to feel very comfortable and informed on the landscape of the real estate market and buying process on the south coast of Sri Lanka. We saw countless fantastic properties, yet as our vision for the property changed as time progressed, his team always remained steadfast and committed to finding us the perfect place. When we finally found it, we felt secure knowing that their team would be assisting us from start to finish in closing the deal, and felt confident that we were making a solid investment after seeing everything else they had shown us. Based on our experience, we would highly recommend Lanka Island Properties as your one and only team on south coast Sri Lanka to help find your dream estate. They are the definition of property professionals from start to finish, and have become like a family to us over the years.
Tanguy Bouvy and partners
It has been a relief and a pleasure to have made our transaction to purchase a property in Sri Lanka with Lanka Island Properties. Barry and his team were at all times present and were really supportive in all aspects of the transaction, which is tremendously important during the purchase of a house abroad where most of it is done remotely. Barry was our eyes and ears on the ground, our intelligence gatherer and our negotiator, always professional and very thorough. We could not have hoped for a better contact to help us through all of these steps. Thanks again for all that you have done.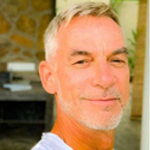 Tomas
Thank you so much Barry and team for helping out on the sale of my villa. Thought of letting you know that it's been an absolute pleasure having your support in the process of selling my property. I'm very pleased that we managed to complete the sale in such a short time, and ever so thankful that everything was done in a respectable and professional way. A very positive outcome for all parties. Allow me to recommend you and Lanka Island Properties to anyone that I might come across.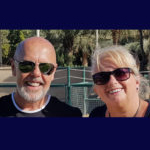 Ben
When it comes to property in SriLanka there are loads of companies that talk a good game, but Chami and team help you make it happen.Initially looking for a property and company that could support us in this, was a daunting task for us. We didn't know where to begin or what questions to ask or even who to talk to. Until we came across Chami. A year and a half after initially meeting Chami and shortly after buying a property we are so glad we chose him. He helped us with everything – with almost no time or effort from our side! The best part was that we could completely trust Chami and team to represent us in our venture to find and finally purchase a property. Chami has enabled us, coached us and given us the confidence to share our story widely.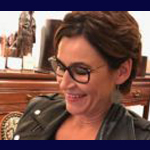 Isabelle
When I decided to look for my second home in Sri Lanka, I did not know a lot about local procedures.From the first contacts and visit of the property through the signature of the deed and finalization of the transaction, I felt in very good hands with Chamith and his colleagues and experienced a very professional and responsive service. This was very important for me as most of the transactions have been done while I was not present in Sri Lanka. Chamith has a great knowledge of the area as well as an important network and is a very trustful person. I would recommend working with Chamith and his partners to whoever is interested in buying a property in Sri Lanka.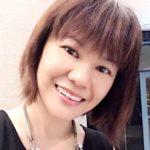 Corrine
We found our nice property in Sri Lanka through Chamith. During our search, Chamith provided us with good insights and excellent information of property investment, market segment and economy development of the country. Chamith is a very experienced professional in Sri Lanka property market. He is very proactive and always take initiative to continue update us for market movements and always offers his help when we need it.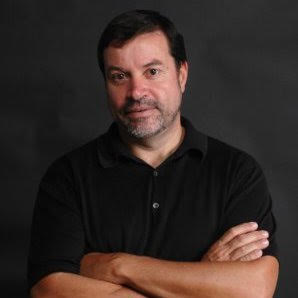 Jim
Chami and I worked together on several transactions. In all cases he was professional and thorough and fair.He is well-respected by local property owners and also sensitive to the needs of foreign buyers. I would recommend his services without hesitation.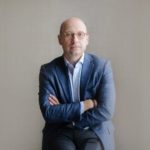 Alexander
I definitely recommend Chami to anyone wishing to buy in Sri Lanka. Being local, he knows the South Cost inside out and compared to other agencies he has an advantage of dealing with sellers who he personally knows. Our plot in the tropical paradise of Sri Lanka has now doubled in price since we bought it about 3 years ago.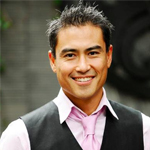 Julian
I have been doing business in Sri Lanka since 2004, and have known Chami for many years.Investing into real estate requires extreme caution and you must be very careful to only work with contacts that you trust. We trust Chami, and continue to work with him and Lanka Island Properties as our preferred real estate agency in Sri Lanka.
Roza
Lanka Island Properties team are attentive, with great attention to details and were able to make the process a joy. Trusting and committed team was very hard to find when searching for a home and with a call to this team they made it possible. They kindly and patiently shared their recommendations for better living in the area as well. Wonderful experience!
Alex B Sri Lanka
We thoroughly recommend the whole Lanka Island Properties team, especially Helena Brown who we had the initial contact with to arrange the viewings and proposal of suitable places, then Chamith Lasantha who is an amazingly knowledgeable person about so many things and knows everyone in the area, he showed as all the places and inspired us in so many ways and last but not least @barry brown who helped us understand how the legal side of owning a house in Sri Lanka works and all the contracts etc. an awesome team that is supporting you along the way (and after 😀) and is always available. We are super grateful and very happy with our place No1 - The Estate